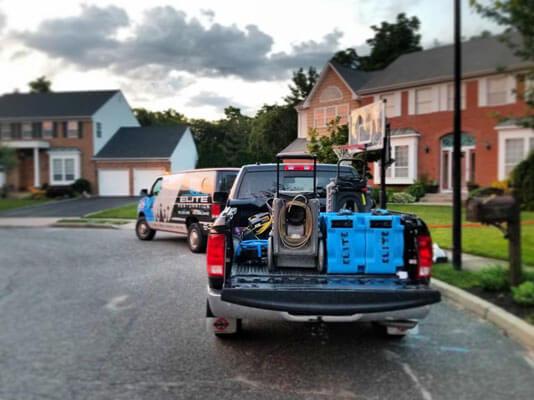 #1 Restoration Company on Long Island, NY
Travis (owner of Elite Restoration and Construction Inc) had been working for construction companies that failed to do the right thing by their customers, and he didn't feel good about it. When customers were dealing with the stress of a disaster, he wanted to be able to actually help them. He started Elite Restoration and Construction Inc as a one-man team, and by taking an approach of compassion and integrity, he grew this business to what it is today. When you're in need of trustworthy restoration and remodeling, you'll be glad you placed your trust in us.
Elite Restoration and Construction Inc is open and ready 24/7, 365 days a year to handle all phases of emergency disaster restoration services.
For a full-service restoration company, call Elite Restoration and Construction Inc at 631-567-0070 or 516-336-4310.
Elite Restoration Works With Your Insurance Company
Elite Restoration provides every customer with assistance in the insurance claims process. We will work with you and your insurance company to help speed up the settlement of your claim.
In some cases you may pay out of pocket and have your insurance company reimburse you for your loss. In other instances, you may want to Elite Restoration bill them directly for the cost of their services. We are insurance approved, meaning we can both help you settle a claim and get reimbursed as well as bill them directly if you choose!
You want your home or business back to the condition it was in prior to the damage. At Elite Restoration and Construction Inc, we have the experience compassion and know how to do just that. Trust our team to meet your needs and you'll never be disappointed.
Enroute to your location in 30 minutes or less!