Appliance Leak Cleanup Services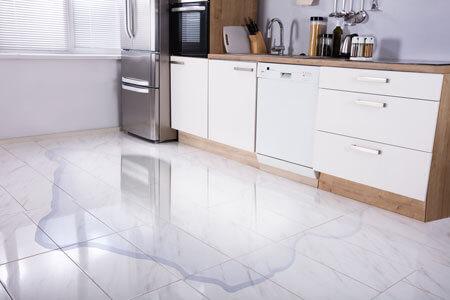 When an appliance leaks, the results can be costly, especially if you have damage to your property. If the repairs are delayed, mold can develop and potentially spread throughout your business or home. Whether you experience a small leak or a major flood due to an appliance leak, Elite Restoration and Construction Inc is here for you 24 hours a day to handle the emergency efficiently and effectively.
Our state-of-the-art equipment and restorative products, coupled with our dedicated team of restoration experts will fix the leak, dry, deodorize and disinfect the flooded areas to reverse all damage and get your life back on track.
For appliance leak cleanup, call Elite Restoration and Construction Inc at 631-567-0070 or 516-336-4310.
Benefits to the Homeowner and Business Owner
We get your property back to normal faster. Many appliance leak cleanup jobs require no demolition in order to begin repair, and our innovative drying methods mean that most projects are completed in a few days instead of weeks. This is a key difference between us and the competition. We deliver results sooner.
We also assist with the insurance claims process. We will work with you and your insurance company to help speed the settlement of your claim.
You want your home or business back to the condition it was in prior to the appliance leak and water damage. At Elite Water Damage Restoration, we have the experience, compassion and know how to do just that. Trust in our team to meet your needs and you'll never be disappointed.
What Our Clients are Saying About Us
We are so pleased with the service provided by Elite. The people who came were extremely courteous, professional and efficient. Their experience and know how made the process easier than we could have imagined. They took great care to contain the problem and were very respectful of our property. We would be sure to recommend Elite to anyone who needed your services.