Animal Damage Restoration Services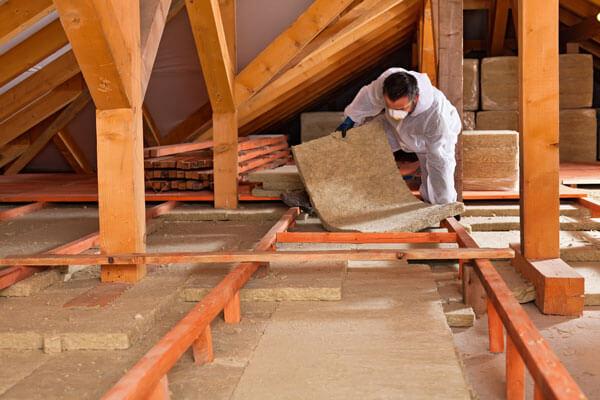 There are a variety of wild animals that invade homes in the Suffolk County, New York area. The most dangerous and destructive to homes and businesses are raccoons. Raccoons are larger than cats and some dog breeds meaning they can cause some pretty serious property damage including tearing apart roofing, walls and insulation. Squirrels also pose serious property damage potential because of their powerful teeth. Squirrels can make short work of wood, aluminum, vents, shingles and more. The presence of raccoons, squirrels or other pests in your home or business also poses a serious health risk. These animals could have rabies and their feces can contain dangerous parasites. If you have a raccoon or squirrel in your home, it is imperative that you call a wildlife professional to remove the animal safely. Do not try to trap or remove the animal yourself.
Once the animals are gone, you must deal with the damage it has left, which could include structural damage to your roof and walls as well as potential damage to your HVAC system and insulation. Raccoons and other rodents such as squirrels and mice are always looking to build nests. These pests tear apart building materials and insulation to build their nests. Elite Restoration and Construction Inc can repair the damage and safely clean up areas of feces with our OSHA trained biohazard cleaning and removal team.
For animal damage restoration, call Elite Restoration and Construction Inc at 631-567-0070 or 516-336-4310.
What Our Clients are Saying About Us
We are so pleased with the service provided by Elite. The people who came were extremely courteous, professional and efficient. Their experience and know how made the process easier than we could have imagined. They took great care to contain the problem and were very respectful of our property. We would be sure to recommend Elite to anyone who needed your services.